FAA DRONE PILOT LICENSE (14 CFR PART 107) 'FOOL-PROOF' FAA KNOWLEDGE WRITTEN TEST COMPREHENSIVE STUDY GUIDE
The most comprehensive 'fool-proof' FAA knowledge written test study guide available, bar-none.
Multi-mode presentations and test preparation. Covers all subject matter necessary to not only pass, but ACE your FAA Written Test (Initial or Recurrent).
'With its detailed explanations, regular free updates and polished interface, Dauntless' 'GroundSchool' may well be the perfect way to prepare for your next FAA written test. It's a no-nonsense system that does not waste your time or money as boring DVD based and counterproductive memorization based approaches do. GroundSchool is the best possible investment for anybody aiming to both pass their FAA written tests and become a knowledgeable and capable pilot.'
MULTIPLE MODES OF STUDY SUPPORTED:
Audio Review/Learning by Listening; Flash Cards; Learning & Practice - Study at Your Own Pace with Feedback After Each Question; Study I (the most common and best liked method with feedback after each question is answered, complete with graphics and the supplemental charts & diagrams); Study II (a more intense study agenda with continuous study with randomized questions and feedback only at the end of the module); pre-test check with a fixed number of questions; and finally a simulated test which approximates the actual FAA written test/exam.
AREAS OF STUDY:
Regulations; Airspace & Charts; Aviation Weather; sUAS Loading & Performance; Emergency Procedures; Crew Resource Management; Radio Communications, sUAS Preflight; Physiology; Aeronautical Decision Making & Judgment; Airport Operations; sUAS Maintenance Requirements; Remote Pilot Certification & Limitations; and sUAS Best Practices.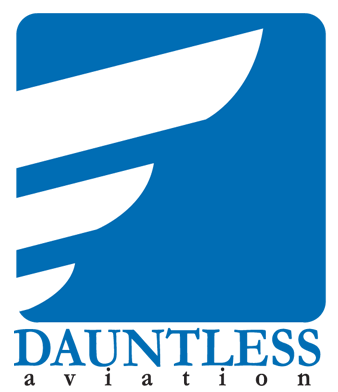 PRICE: $49.95
CLICK HERE TO BUY NOW DIRECTLY FROM THE DAUNTLESS SITE

Purchase your $49.95 'fool-proof' FAA Written Test Study Guide for 14 CFR Part 107 (Drone Pilot / sUAS Pilot) software here: http://dauntless-soft.com/PRODUCTS/GroundSchool/selectGroup.asp?grp=RDPaff=R1LLCFLIGHTOPS#
Register your drone here (hobby or commercial use): https://registermyuas.faa.gov/
Reserve an FAA N-Number for your drone (commercial operations only) here: http://aircraft.faa.gov/e.gov/NN/reserve.aspx
Search for available FAA Aircraft 'N-Numbers' here: http://registry.faa.gov/aircraftinquiry/nnum_inquiry.aspx